Bathurst is a city in the Central West region of New South Wales, Australia. It lies on the south bank of the Macquarie River and is west of the Blue Mountains. The distance from Sydney to Bathurst is 159 kilometres.
It is very important that you understand your obligations as an international student in Australia. We refer all students to the Australian government website www.studyinaustralia.gov.au
www.bathurstregion.com.au is a good website for students which has resources and information for international students about the life in Bathurst.
For International Students
TRAIN
Travelling from Sydney Airport to Bathurst via train services is just under 5 hours. Travel from the International Airport Station to Central Station will cost approximately $18. Additional travel from Central Station to Bathurst Station will cost approximately $25-35. From Bathurst Station to the AMBI campus it is only 550m which is approximately an 8-minute walk.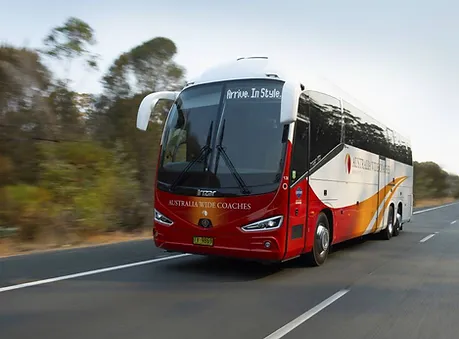 BUS
A direct bus departs from Sydney Domestic Airport and arrives at Bathurst Station, Coach Stop Station. Services depart once daily and operate every day. The bus journey takes approximately 4h 40m.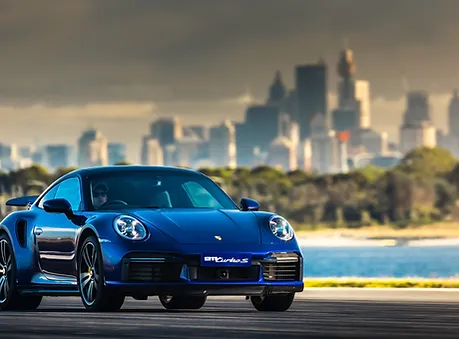 CAR
Travelling by car takes approximately 2hrs and 42 mins. The cost of travel will depend on what company you choose to hire a car.
Alternatively, if you require any assistance to be picked up from the station, this can be arranged with the AMBI team. You can contact us on 02 8076 2248
Australia Wide Coaches operates buses from Sydney to Bathurst Station, Coach Stop once daily, and the journey takes 3h 30m.
Alternatively, Intercity Train operates a train from Central Station to Bathurst Station 4 times a day. Tickets cost $25-35 and the journey takes 3h 46m.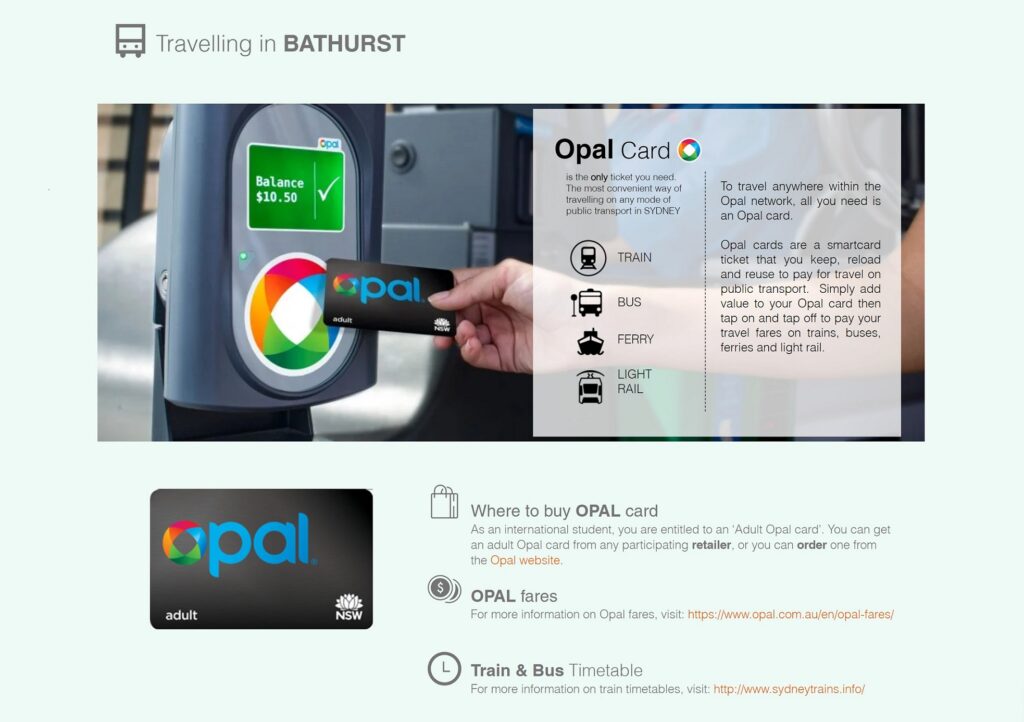 There are affordable options for student to stay in Bathurst. Options include share rooms, single rooms, or one-bedroom apartments. Some accommodations are fully furnished with a single bed, mattress, mattress protector, desk, desk chair, wardrobe, mini bar fridge, as well as your own private bathroom. There is also access to a coin operated washing machine, dryer, and clotheslines. Pricing starts from $150/week with some refundable bonds. These links below can help you find the right place.
​
www.flatmates.com.au
www.realstate.com.au
www.domain.com.au
www.kijiji.ca
Mount Panorama Motor Racing Circuit
Mount Panorama Circuit is a motor racing track located in Bathurst, New South Wales, Australia. It is situated on a hill with the dual official names of Mount Panorama and Wahluu which is best known as the home of the Bathurst 1000 Motor Race held every October and the Bathurst 12 Hour Event held every February.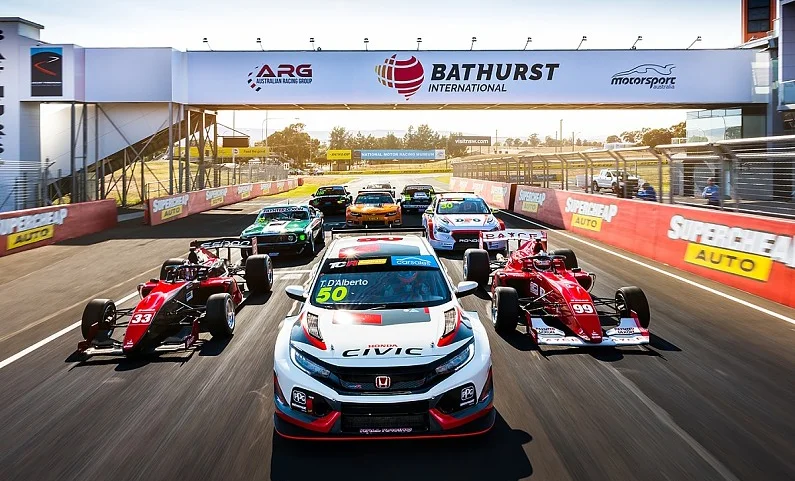 National Motor Racing Museum
The museum is situated adjacent to the Mount Panorama Motor Racing Circuit at the end of Conrod Straight. The museum's purpose is to display and preserve material relevant to Australia's motor racing history. It exhibits some of Australia's famous modern racing cars, motorcycles and other memorabilia.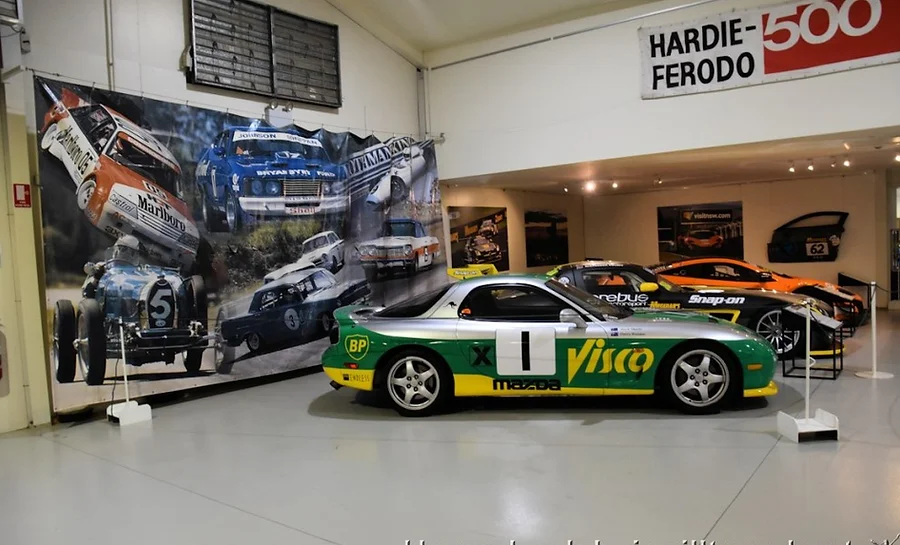 The Abercrombie Caves, contained within the Abercrombie Karst Conservation Reserve, are a series of limestone arch caves that are in the Central West region of New South Wales, Australia. The caves are renowned for their karst qualities, namely the formation that has been eroded by water that has developed from a sinkhole to become a blind valley. Several good examples of clay back formations exist in both entrances.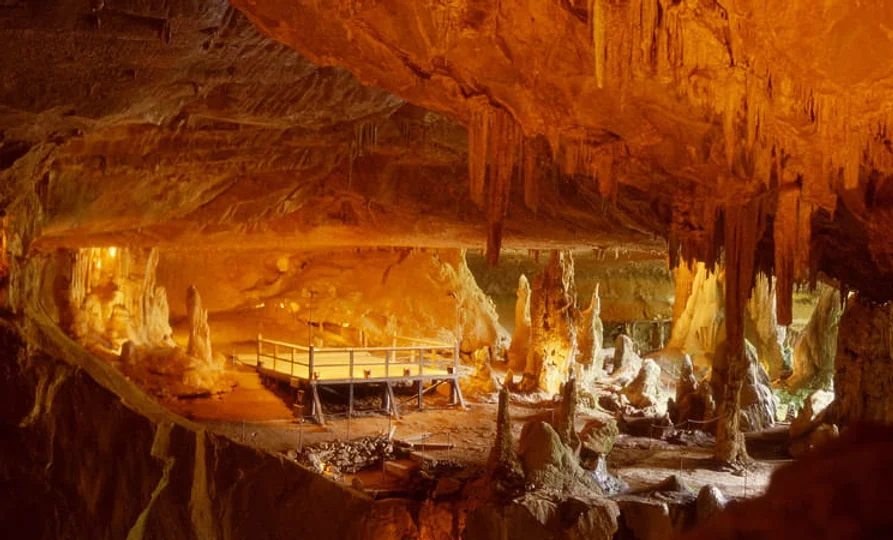 Australian Fossil and Mineral Museum
The Australian Fossil and Mineral Museum – Home of the Somerville Collection is in the city of Bathurst and was opened in July 2004. The collection is housed in a group of heritage buildings, the old 1874 public school buildings, in the centre of the city. Nearly 2000 specimens are on display from the internationally renowned Somerville Collection.